Madden NFL 18 Announced In August Hold American Esports Competition
Mood:
bright
Now Playing: Madden NFL 18
Topic: Madden NFL 18
The increasing involvement of traditional sports franchises in esports certainly isn't limited to European football. All 32 pro teams in the NFL have partnered with Electronic Arts for the upcoming pro Madden NFL circuit.
One NFL event in a busy esports calendar will be coming to Las Vegas as the city continues to progress as a hub for American esports competition. Madden comes to Vegas!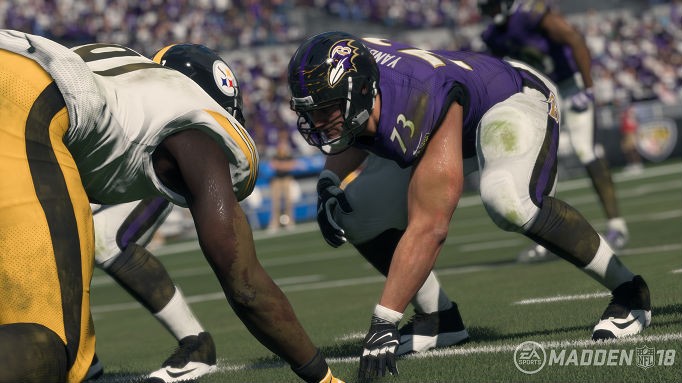 Gamers will first see a Challenger tournament for the new year's Madden Championship Series. The latest edition of the pro circuit for EA Sports' Madden NFL series was announced in August, and brings with it official partnerships with all 32 franchises in the NFL.
In addition, NPD Group has released the software ranking for August. In the first place we find Madden NFL 18, followed by Grand Theft Auto V and Uncharted: The Lost Legacy.
Top 20 of August
1. Madden NFL 18
2. Grand Theft Auto V
3. Uncharted: L'Eredità Perduta
4. Splatoon 2
5. The Legend of Zelda: Breath of the Wild
6. Tom Clancy's Rainbow Six Siege
7. Mario Kart 8
8. Call of Duty: Modern Warfare Remastered
9. Crash Bandicoot N. Sane Trilogy
10. Overwatch
11. Injustice 2
12. Tom Clancy's Ghost Recon Wildlands
13. Minecraft
14. For Honor
15. Call of Duty: Black Ops III
16. Agents of Mayhem
17. Forza Horizon 3
18. Battlefield 1
19. NBA 2K17
20. UFC 2